Jami Mosque in the Roncesville neighbourhood of Toronto is a Presbyterian church acquired and re-purposed by the local Muslims community in the 60s. It's the oldest Islamic centre in Toronto and a special building considering most other downtown Mosques are converted commercial spaces.
The outside the building still appear like a church with barely any modification. Inside, the familiar smells of a church are no longer present. Carpets are laid out facing the side walls at a slight angle aligning the prayers with Mecca. On the second story, near the front entrance is where the sisters pray and the second level at the back contains a library and office of the Imam.
I photographed two Eid prayer during my travels in Central Asia, one in Kashgar and another in Almaty. After coming back to Toronto I didn't want to miss the Eid prayers here.
I visited the mosque on the last night of Ramadan. There were a relatively small turn out with only two rows of prayers. Before the prayer snacks were provided to break the fast and a dinner was served after.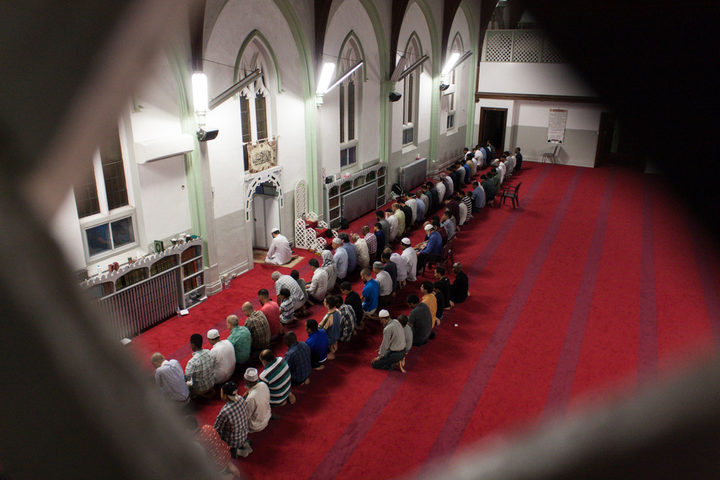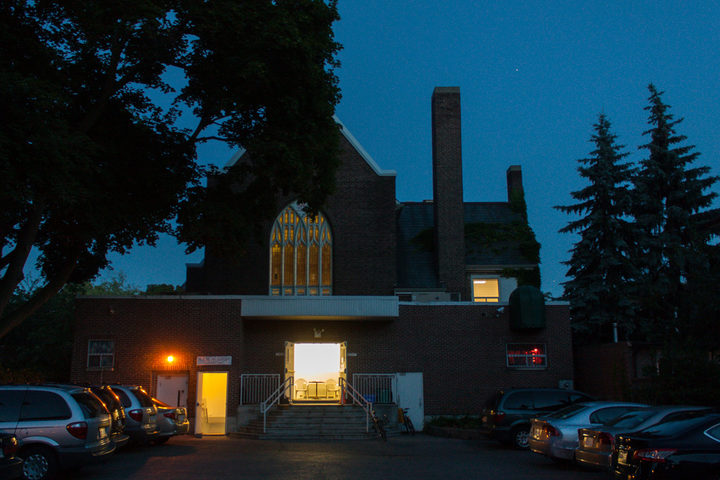 The next morning I came back to the Eid Prayers. The light came in from the east through the large side windows casing shadows on the people waiting for the prayers to start. More prayers flowed into the building until it was full. People told me the mosques in the suburbs often require hosting up to three sessions on Eid to accommodate the prayers and that the turn out here is few in comparison.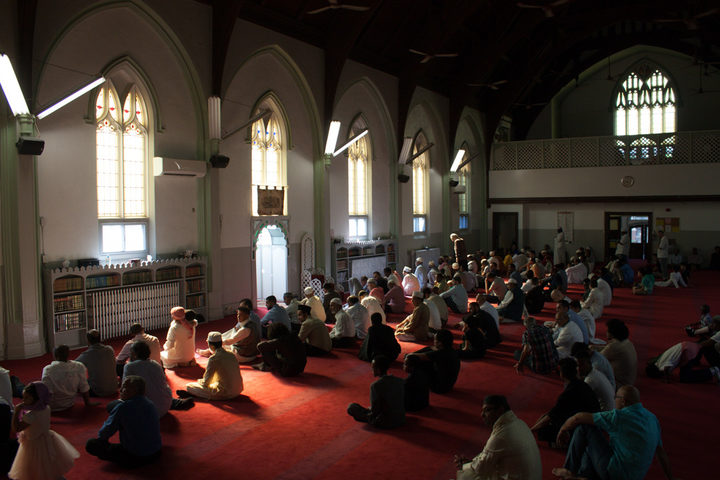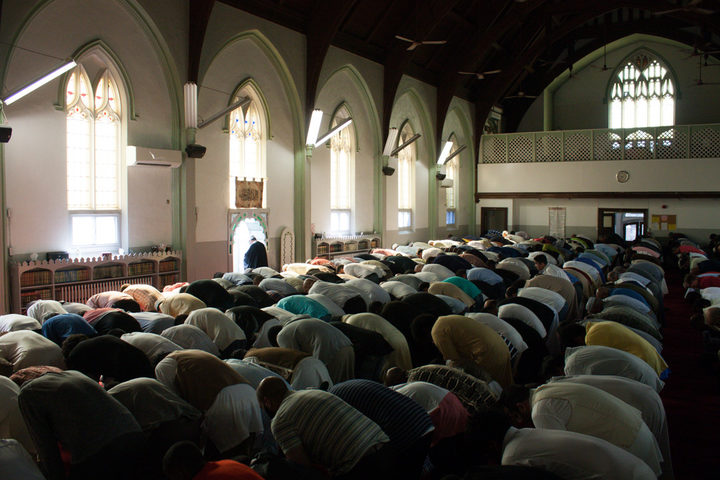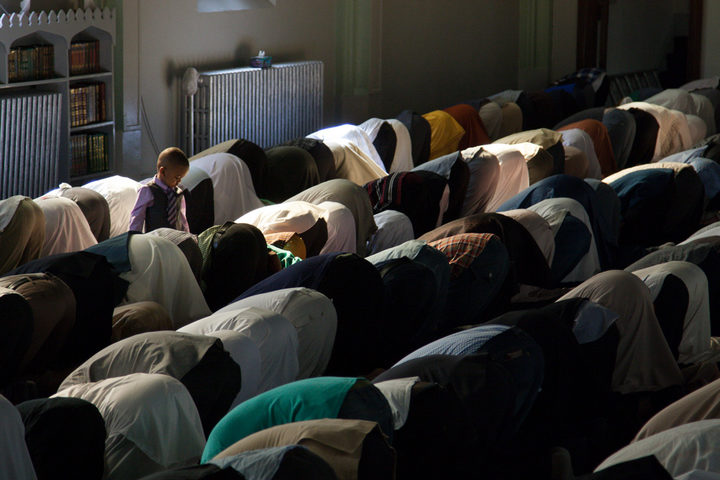 Like all prayers I seen in other countries, the sequence was no different. The difference was the multitude of cultures represented in the mosque.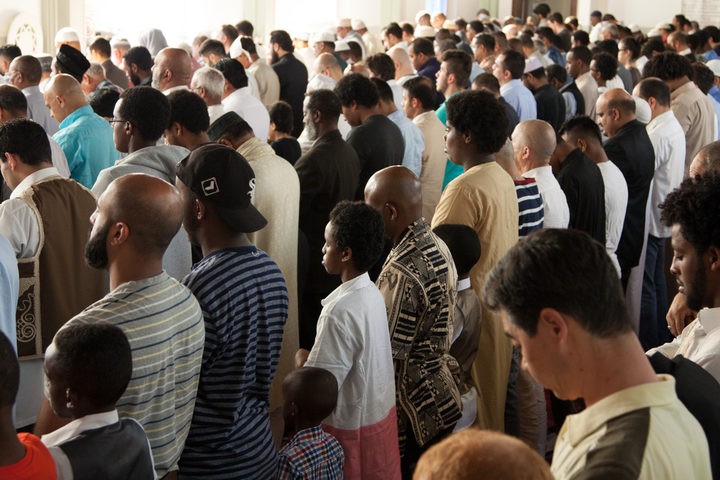 ---